Brand NEW BUCO opens in Simon's Town, with Ramona Franke at the Helm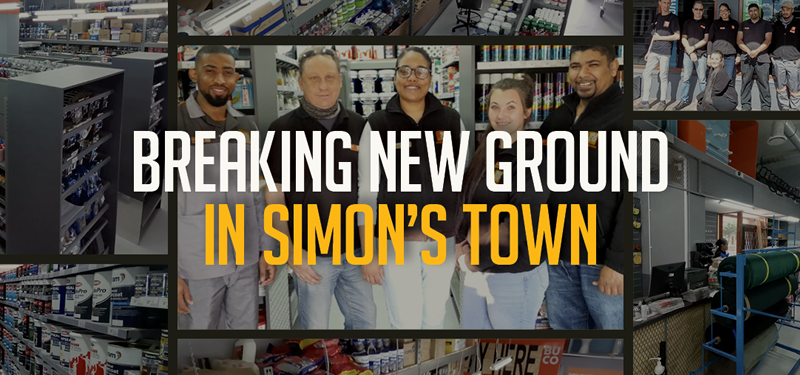 Ramona Franke's career at TBCo started eight-years ago as a cashier at PennyPinchers Hardware. At the time her working experience was in food, clothing and telesales, but that did not stop her from learning more about the hardware and construction industry.
Her love for working with people made it even easier for her to build and form long lasting relationships with clients, and in 2015 Ramona was promoted as a Creditors Clerk. But this promotion was not only as a result of her excellence in client liaison, it was also testament to her ongoing passion to learn more about the business and how each department contributes to its greater success.
Continuing her journey, she was promoted to Admin Supervisor in 2018. "I loved this role as it allowed me to gain even more experience working alongside various departments in the company, and I can proudly say that I did it to the best of my ability", says Franke.
In spite of the choppy waters the retail sector finds itself in since the global spread of COVID-19, Franke is keen and excited to take over the helm of our brand new Simon's Town store. "I'm truly grateful & happy! I would like to say thank you to all my superiors for their faith and confidence in mend for believing and trusting me to sail the ship! This made my children extremely proud, as a single mom I could just tap myself on the shoulder and say well done, Ramona!".
BUCO Simon's Town will open its doors on the 26th of August 2021.
Find directions and contact details for the Simon's Town store HERE